CNC Precise Die Casting Products/Filtration/Fliter/Natural Mineral Pellets/Maifanite/Radium/Tourmaline/Megenetic Wave Stone
Product Description
Model NO.: BXG-1 Application: Food and Beverage Natural Mineral Pellets: Product Size: 10X7.2X1 Cm Specification: SGS, ROHS, ISO9001: 2008 Material: Natural Mineral Pellets Type: Ceramic Filter Trademark: OEM, According to Client′s Requirment Origin: China Product size: 10 x 7.2 x 1 cm
Package size: 15 x 11 x 3.5 cm
G.W.: 200g
N.W.: 120g
Materials: Maifanite, Megnetic wave rocks, Radium balls, Tourmaline,  stainless steel #304
Applicable area: 10 ~ 20 square metres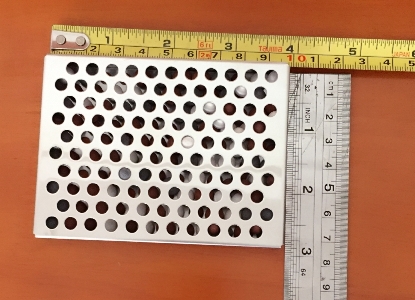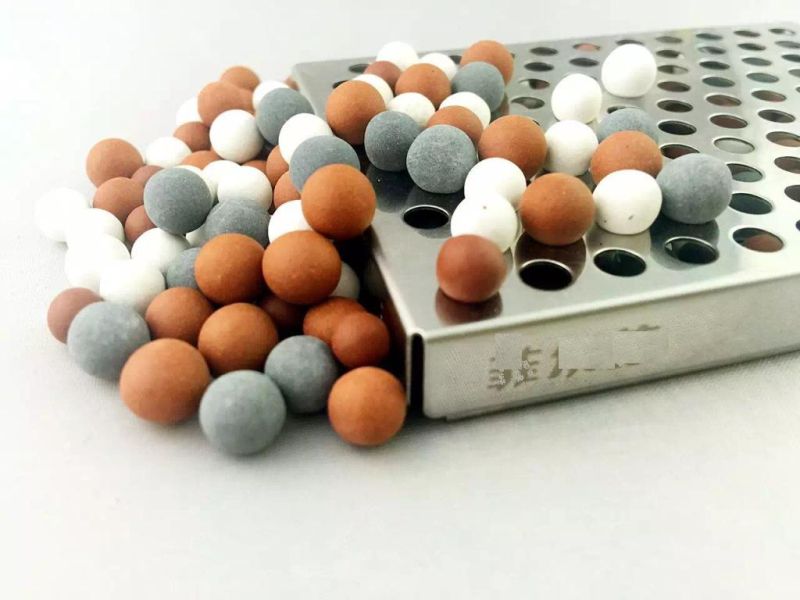 Maifanite  (Chn. or ), also known as "bakuhanseki (Jp. )," is a special mineral rock used in Chinese medicine to treat various skin diseases. It is composed of minerals including but not limited to plagioclase feldspar, orthoclase feldspar, hornblende, and biotite (all four mentioned before are silicate minerals). Maifan Stone contains plenty of micro-nutrient elements, such as calcium, iron, zinc, magnesium, copper, and selenium, all essential to a healthy human body. As a Chinese medicine, it is especially useful in treating skin tumors and ulcers. In addition to that, many mineral water manufacturers in China dissolve a small amount of Maifan Stone during the preparation of their product, meant to enhance the micro-nutrient density in the water. In ordinary cooking, both rice and tea, while being washed, may be dipped with Maifan Stone to increase their effects on health. Maifan stone has been used as a water filtration and conditioning media for shower and bath filters.
Megnetic wave rock
From marine of precious gift---multifunctional purification device, is species has by science method proved of new of energy, from Yu deep in the of physiological activity radiation body-magnetic wave stone, it is survival in deep in hundreds of millions of years of rock sand, through special technology baking culture and into of solid shape, contains 16 type of trace elements, can radiation out 98% of far infrared, for organisms of activation sex has to Shang upgrade of function.
Precious material for this product from the ocean-wave stone, refined into a suitable size of ball, so that its energy by rolling friction and more can play, the adsorption capacity of activated carbon is of 200 times.
Effects and uses
Air of clean (absorption toluene, and formaldehyde, decoration caused of pollution gas and the second-hand smoke), and except smelly (refrigerator, and toilet odor discharge), and antibacterial (far infrared produced anion role), and fruits and vegetables in the residues pesticide fertilizer, and hormone, and lead, harmful material of decomposition, absorption computer and the TV, appliances of auxiliary shot, absorption water of activity of, fresh degrees of keep and immunity of improve and so on of effect.
Functions of the radium ball
1. Radium is called the soul of the fount. It has the functions of dissolving fat and disintoxicating. What's more, it is also good for urine.
2. It has the functions of curing aches, improving metabolism, and promoting the reproduction of cells. It absorbs the outcome of disease to reduce inflammation.
3. No matter that it is used for drinking or bathing, it can stimulate the organs of making blood to increase the amount of white blood cells, and then to reduce the blood pressure and comfort blood vessels, and to lessen the blood toughness.
4. The gas of the radium shoots has fat solubility, which can arrive at the end of nerve sheath. It has wonderful effect on curing Chronic arthritis and Muscle rheumatism pain except that It can lessen neuralgia and neuritis and so on.
5. The gas of the radium shoots is good for exciting the intestines departments and can cure constipation well.
Application
For bath, footbath and skin care etc to accelerate metabolism and ease nerve pain etc
Tourmaline (/trmlin/ TOOR-m-leen) is a crystalline boron silicate mineral compounded with elements such as aluminium, iron, magnesium, sodium, lithium, or potassium. Tourmaline is classified as a semi-precious stone and the gemstone comes in a wide variety of colors. Tourmaline was sometimes called the "Ceylonese [Sri Lankan] Magnet" because it could attract and then repel hot ashes due to its pyroelectric properties.
The product can purify air while putting in car, refrigerator, wardrobe, room, and so on.
because it has great absorption of formaldehyde, toluene, nicotine, and other polluted air.
The product can purify water too. It makes water cleaner and more healthy.
Our products are initiating filter marketing in China for just birthed in September, 2015.
We are looking forward to your inquiry.
We will offer you the most competitive price.
Outstanding Quality and Reliability!
Contact person: Mary Peng
Mobile phone: +86-13549372937
https://shop140711664.taobao.com/?spm=a230r.7195193.1997079397.2.aGK0cq
Dongguan Lituo  Metal  Die Castting Co.,LTD
TEL:+86-769-82211589
FAX:+86-769-83630992
  Contact us if you need more details on Filter. We are ready to answer your questions on packaging, logistics, certification or any other aspects about Die Casting、Water Filter. If these products fail to match your need, please contact us and we would like to provide relevant information.
Product Categories : Household Accessories/Die Casting